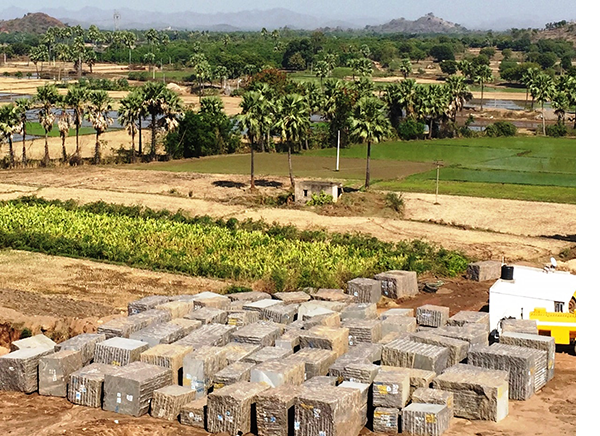 Professional Raw Stone Blocks Importer of China
We have been absorbed in natural Stone quarry exploitation and raw Stone blocks international trade with the global vision for over 20 years. Every year we exploit and purchase more than 800,000 tons of raw Stone blocks from India, Brazil, Europe and Africa, and supply to China and other markets.

We are proficient in the complexity and flexibility of the natural Stone quarries and blocks. Relying on our rich experience and deep comprehension of quarries Stone market, we spare no effort to dig out more high-quality varieties of stones. Meanwhile, we adhere to the dedicated and professional business principle: focus on raw blocks rather than involving in factory and disputing benefits with our customers. We concentrate on supporting factories to process various glorious stone products with our raw stone materials, decorating the beautiful world we are living in.